Summer Party Wundtstraße on 2017-06-14
Wundtstraße

Written by Friedrich, 2017-05-30.
---
On the 14th of June the Studentenwerk Dresden invites you to a Summer Party at Wundtstraße.
Besides food and drinks there will be live music, sports, and a movie screening at KiK.
Like the bicycle diy-workshop Rad i.O. we will open our doors at Wundtstraße 5, offering waffles and guided tours. So if you want to know how the internet works, why our maintenance happens at strange times, or what we do with your membership contributions, feel free to visit us!
You can find the facebook event here, further information is available on the Studentenwerk website.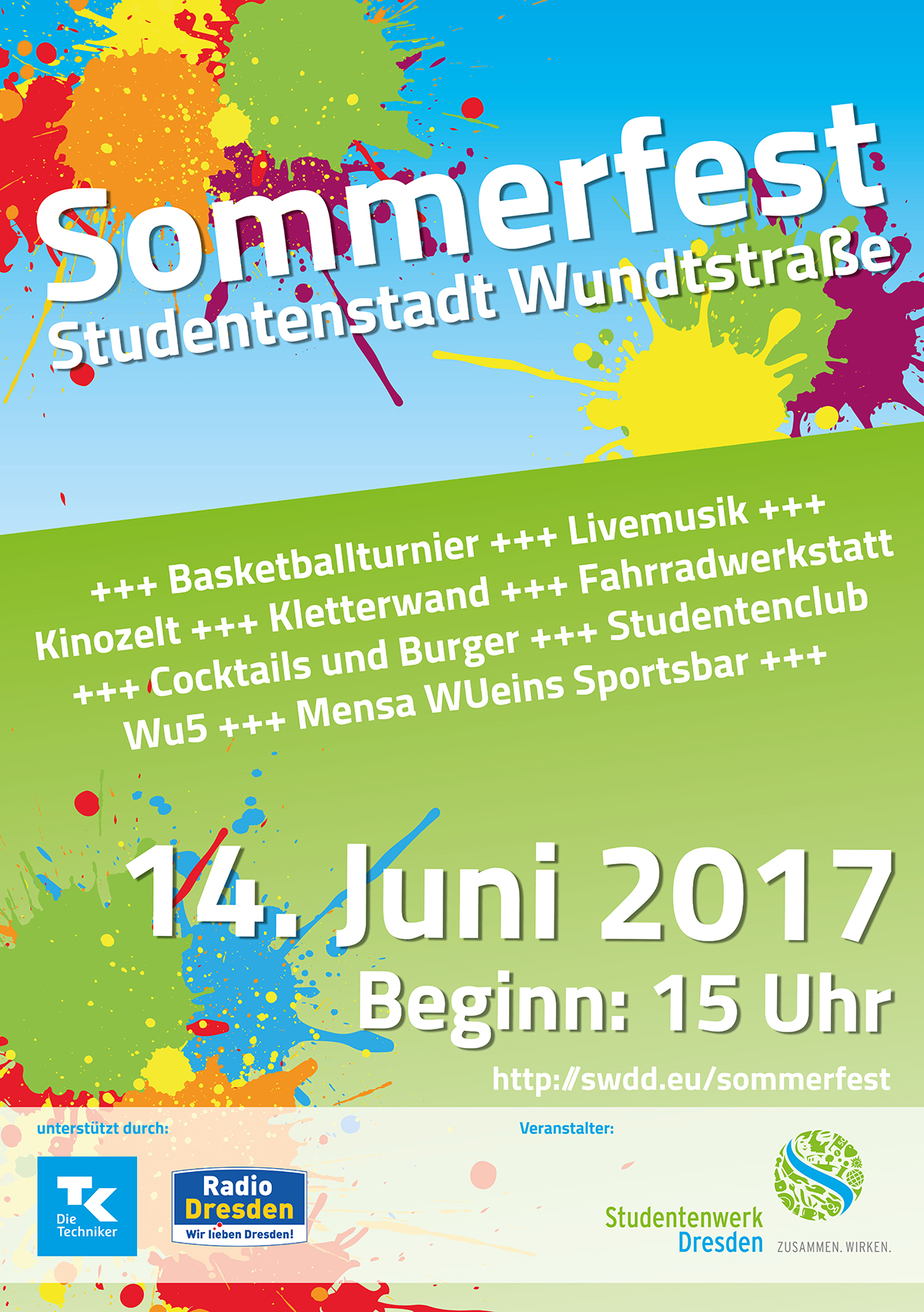 ---